Foundation FAQ's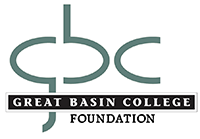 Here are answers to some of the more common questions we receive about how we handle gifts to the Great Basin College Foundation.
Who Handles My Gift?
The Great Basin College Foundation is happy to accept gifts for Great Basin College programs/departments. Per IRS codes for immediate deposit, we deposit the gift into our accounts and provide the funding to the school in a separate transaction. The Foundation sends a gift acknowledgement as soon as your gift has been received. Please save these receipts for your tax records.
What if I Receive Goods or Services in Connection with My Gift?
The IRS requires that we inform you, via your gift receipt/acknowledgement, of the value of any goods or services you may have received along with the resulting value of your contribution.
What Do You Do with My Gift?
Your gift may be placed in an established fund, which is administered by a GBC fund administrator (a staff or faculty member). Gifts of appropriate size may be placed in a newly created fund that will accomplish your wishes.
Can My Company Match my Gift?
Many employers will match charitable gifts from their employees. You can double or even triple your gift using a corporate match. Most employers will require you report your donation and/or provide a copy of your gift receipt to make their matching contribution on your behalf. Information about matching gifts is generally available from your employer's Human Resources department.
What Can I do to Serve the Next Generation?
Remember Great Basin College Foundation in your will. Check out our Planned Giving page for more information.
Can I Give Something Besides Cash?
Yes! The Foundation may accept in-kind and other noncash gifts. * Examples include:
Wills and trusts: A bequest, charitable trust or annuity may benefit you, your heirs, and make a lasting difference for Great Basin College students.
Real property: Gifts of real estate.
Personal property: Gifts of personal property, such as artwork, equipment or other material goods may be accepted on a case-by-case basis. Please check out our Non-cash Giving page for more information on how to give.
*These gifts are subject to acceptance by GBC Foundation Development Committee and /or the Director of the Foundation.
Do you Accept Gifts in Dedication of a Loved One?
We gladly accept gifts in honor or memory. Please visit our Dedicated Gifts page for more information.

What is Your Annual Fund?
Unrestricted support, referred to as "Annual Fund" dollars, is one of the most important fund-raising priorities for our college, as GBC has few other sources of flexible funding. For more information please visit our Annual Giving page.
Do you Accept ACH/Wire Transfers?
Yes! This option is especially relevant for larger transactions. If you plan to transfer cash by wire or ACH, please contact our office for instructions on how to complete this type of transaction.
Please also see the Donor Bill of Rights.
For More Information Contact
Great Basin College Foundation Office
Phone: 775.327.2382
Email: gbcf@gbcnv.edu
Why Great Basin College
Great Basin College wants to be your choice for higher education. GBC offers associate and baccalaureate level instruction in career and technical education and academic areas. About 4,000 students are enrolled annually online from across the country and on campuses and centers across 86,500 square miles, two time zones, and ten of Nevada's largest counties. We border Arizona, Oregon, Idaho, Utah, and California. We are GBC!