Out-of-State Online Students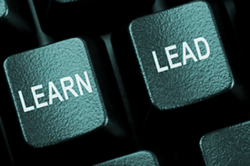 Colleges and universities are required to be authorized to offer online degree programs in states other than their own. At this time, Great Basin College is authorized to deliver classes or programs through distance education to students in all states.
If you have recently moved and the address information we have for you is not current, please update your mailing address through the "My GBC" link on the GBC homepage, or by submitting a Student Information Change Form to the GBC Admissions and Records Office.
If you have any questions, please feel free to contact us at 775.327.2059 or e-mail admissions@gbcnv.edu.
For information on the federal regulations restricting the dissemination of distance education across state boundaries, Federal regulations by the U.S. Department of Education are found at the following URL:
http://www.gpo.gov/fdsys/pkg/CFR-2012-title34-vol3/xml/CFR-2012-title34-vol3-sec600-9.xml
In addition, state regulations found within the Department of Education of each state define individual state restrictions and conditions.
State Authorization for Distance Education
The State Authorization Reciprocity Agreement (SARA) is a national initiative that increases student access to distance education courses and programs while maintaining compliance with state regulations. Institutions participating in SARA can offer educational opportunities in SARA member states, the District of Columbia, the U.S. Virgin Islands and Puerto Rico without seeking individual approval in each state. To learn more about SARA, visit nc-sara.org.
On May 14, 2014 the Western Interstate Commission on Higher Education (WICHE) approved the State of Nevada as a SARA member state. Great Basin College is an approved institutional member of SARA and is therefore authorized to offer online courses to students located in other SARA member states. California is not a SARA member state, but does not require authorization for public higher education institutions.
Professional Licensure
If you are considering an online academic program that leads to a professional license, it is highly recommended you contact your college/program for information regarding licensure requirements. Your department will be able to provide information and links regarding professional licensure in your state. SARA does not provide reciprocity for state professional licensing requirements. Academic programs and individual graduates must meet standards set by that state's licensure requirements for a graduate to be eligible for a license. Click here for information about GBC's programs that lead to professional licensure.
Student Complaints
Great Basin College strives to provide the highest quality educational opportunities available. If a student living in a State Authorization Reciprocity Agreement (SARA) state is not satisfied with the educational experience, a complaint/ concern may be submitted for review.
Examples of types of student complaints that may be brought forward include, but are not limited to, complaints regarding accuracy of tuition or fee information, accreditation, whether a program meets licensure requirements, or course transfer information.
Grade and student advising appeals are not allowed under SARA. These appeals should be directed to the appropriate administrator at Great Basin College.
Details for various types of complaints are given in the GBC General Catalog.
Page 37: Discrimination or sexual harassment. Complaints are initiated through the academic department chair or director of an administrative unit. Alternately, any department chair, dean or director may serve as the recipient of a complaint.
Page 42: Instructor conduct or other non-grade injustice. Student Grievance Procedure: complaints are initiated through the vice president of academic affairs.
Page 47: Violation of rules of conduct by a student. Complaints are initiated through the college president or the student conduct officer.
Page 77: Grade appeals. Complaints are initiated through the instructor. If satisfactory resolution is not reached, additional steps are detailed on page 77 of the catalog.
Deceptive Trade Practices and Acts of Fraud
Deceptive trade practices and other acts of fraud are prohibited including, but not limited to the following:
To intentionally and materially represent falsely, directly or by implication any statement or representation, oral, written, or visual, in connection with the offering of educational services, including but not limited to statements or representations relating to recruitment and marketing information; tuition, fees and other charges; and admissions information;
To adopt a name, trade name, or trademark that represents falsely, directly or by implication, the quality, scope, nature, size, or integrity of the institution or its educational services;
To represent, directly or by implication, that students who successfully complete a course or program of instruction may transfer the credits earned to any institution of higher education;
To intentionally and materially represent falsely, directly or by implication, in its advertising or promotional materials or in any other manner, the size, location, facilities, or equipment of the institution; the number or educational experience qualifications of its faculty; the extent or nature of any approval received from any state agency; or the extent or nature of any accreditation received from any accrediting agency or association; or
To provide prospective students with testimonials, endorsements, or other information that materially misleads or deceives prospective students or the public regarding current practices of the institution.
Complaints related to deceptive trade practices and acts of fraud are handled according to the SARA Board Policy (Handbook, Title 4, Chapter 14), which states that the complaint is initiated at the institutional level. At Great Basin College, complaints are initiated through the Vice President for Academic and Student Affairs.
If a student does not feel their online learning complaint is properly resolved by Great Basin College, they can file an appeal with:
Nevada State SARA Portal
Renée Davis
Assistant Vice Chancellor and Director of Student Affairs
rdavis@nshe.nevada.edu
Phone: 775.784.3447
Nevada System of Higher Education
2601 Enterprise Rd
Reno, NV 89512
https://nshe.nevada.edu/administration/academic-student-affairs/sara/
The decision of the Nevada State SARA Portal, Nevada System of Higher Education, is final.
For More Information Contact
Karl Stevens
Dean of Online Education
Great Basin College
1500 College Parkway, HTC 115
Elko, Nevada (USA) 89801
Phone: 775-327-2184
E-mail: karl.stevens@gbcnv.edu
Why Great Basin College
Great Basin College wants to be your choice for higher education. GBC offers associate and baccalaureate level instruction in career and technical education and academic areas. About 4,000 students are enrolled annually online from across the country and on campuses and centers across 86,500 square miles, two time zones, and ten of Nevada's largest counties. We border Arizona, Oregon, Idaho, Utah, and California. We are GBC!