Placement Testing
All degree-seeking students should plan to enroll in mathematics and English every semester until they have completed at least one college-level (course number 100 or higher) math and English class. Studies consistently show that students who complete their English and math classes quickly, and in a continuous fashion, are more likely to graduate.
All developmental math and English classes (course number below 100) must be completed prior to the completion of 30 college-level credits unless otherwise authorized by the institution.
All associate and baccalaureate degree programs at GBC entail college-level English and mathematics courses. Enrollment in these courses requires one of the following:
Qualifying scores on the ACT or SAT.
Qualifying scores on a GBC-administered placement test.
Successful completion of developmental courses. Scores from placement tests above determine which developmental courses may be required, if any. For details, consult the Placement Testing section of the GBC catalog or your adviser.
Free Placement Testing at GBC
If you have not taken the ACT or SAT prior to enrolling, GBC offers free placement testing at your local GBC campus center, satellite center, and some serivce area high schools.
Great Basin College offers two remote testing options for students unable to visit one of the GBC Campus Centers located in Elko, Battle Mountain, Winnemucca, Ely, or Pahrump. GBC also offers the placement test, by appointment in many of the satellite centers in our service area. Please contact the GBC Admissions and Records Office for more information at admissions@gbcnv.edu or 775.327.2059.
Option 1: Virtual Testing
This will enable you to take the ACCUPLACER test from the convenience of your home. The test will be proctored through Examity and costs $25.00. You must have a government-issued ID and have a computer that meets the technical standards required for testing. Read the requirements below and follow the link below to check your computer against these requirements:
ACCUPLACER tests can only be administered on a desktop computer or laptop.
The device must have a webcam and microphone (built-in or external)
Connection to network with sufficient internet speed: at least 2 Mbps download speed and 2 Mbps upload
Operating systems: Windows 7 or newer, Mac OS X 10.8 (Mountain Lion) or newer
Browser with pop-up blocker disabled: Google Chrome v47 or later, Mozilla Firefox v41or later, Internet Explorer v10 or later, Microsoft Edge v12 or later, Apple Safari v6 or later
Students can check their system requirements here: https://www.accuplacer.org/#/systemRequirement
Option 2: Remote Testing (at an approved testing site near you)
This will enable you to take your ACCUPLACER test at an approved testing center located throughout the United States. Testing sites can include any accredited college/university that offers ACCUPLACER testing. The cost for this option will vary based on the chosen testing center. You may also choose from a location approved through the National College Testing Association (NCTA). Click on this link for a list of sites able to provide testing: https://www.ncta-testing.org/interactive-map.
Once you have decided which option is best for you, follow these simple steps to schedule your assessment.
Send an email to the GBC Testing Center requesting to be set up for either Remote or Virtual placement testing. You should complete the online Admission Application for GBC, before sending in your placement test request (Link to the GBC online Application: http://www.gbcnv.edu/admissions/).
Be sure to include the following in your email request:
Student first and last name
GBC student ID number
Student date of birth
Mailing address including the city, state, and zip code
Email address
Phone number
Indicate the site where you plan to test, if you are choosing Remote testing. If you are choosing to take your placement test in your home, through Examity for $25, you should indicate Virtual testing as your site.
The GBC Testing Center will contact you with a confirmation email that explains the next steps for completing your Remote or Virtual test.
Once you have completed your placement test, your scores will be posted to your student record and you should contact the GBC Academic Advising and Career Center for advisement and to receive assistance with the registration process at 775.327.2068 or advisor@gbcnv.edu.
You may take the test, without an appointment, at the GBC Academic Success Center on the Elko Campus or at your nearest GBC Center.
To work on some free sample questions, click here. For more information about the test, please consult the College Board website.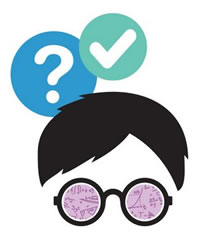 Prepare for Your Accuplacer Test with EdReady
Great Basin College has partnered with EdReady to provide fun and engaging tools that help you prepare for your college courses.
Go to GBC's EdReady site and click "Get Started" to set up your FREE account.
For More Information Contact
Academic Advising and Career Center
Great Basin College
Phone: 775.327.2068
advisor@gbcnv.edu
Why Great Basin College
Great Basin College wants to be your choice for higher education. GBC offers associate and baccalaureate level instruction in career and technical education and academic areas. About 4,000 students are enrolled annually online from across the country and on campuses and centers across 86,500 square miles, two time zones, and ten of Nevada's largest counties. We border Arizona, Oregon, Idaho, Utah, and California. We are GBC!