Our President
President Joyce Helens
Joyce Helens has over 40 years of successful experience in higher education leadership in both community/technical college and university settings, creating legacy programs that develop a "well lighted path" to life-long learning that continuously develops an engaged and informed citizenry to obtain meaningful employment and meet regional workforce needs.
After 11 successful years as President of St Cloud Technical & Community College, Joyce Helens was recruited to Nevada in 2017 to take the helm of Great Basin College, a dual mission higher education institution offering two and four year academic degrees. GBC has a service area of 86,000 sq. mi. in rural Nevada with a residential main campus in Elko and campus centers in Ely, Winnemucca, and Battle Mountain in addition to multiple other access sites. Since arriving at GBC Helens has focused on balancing the budget amidst severe funding reductions and having the college utilize data driven decision making. An Enrollment Management Plan is now in place and enrollments have increased by 23%.
While Helens was President of SCTCC, she also accepted the challenge to become Interim President of Rochester Community and Technical College (RCTC) for 6 months to assist the college through turmoil and chair their search for a new president in 2016. She was honored by the Minnesota State System with Emeritus status in 2019.
Joyce Helens previously served as the Executive Director of the University of Alaska Corporate Programs where she created a Corporate University within an academic university system to respond to the education and training needs of Alaska business & industry, Dean (CEO) and Associate Dean for Instruction at the University of Alaska Anchorage Community & Technical College; President of Peninsula College in Washington State; Founding Executive Dean of Collin College, north if Dallas, Texas; and Director of Instruction and Maywood Park Center Campus at Mt. Hood Community College in Oregon.
Joyce is married to John Hart for over 40 years and they have two adult daughters, Sophie and Rose. Joyce and her husband are involved with shooting sports, specifically Cowboy Action Shooting, celebrating the American Old West through historical reenactments with pistol, rifle and shotgun. Joyce is the Nevada State Champion in her class and has held state and regional awards in 11 states.
Joyce and John have chosen to live and raise their children in rural areas and are committed to improving that quality of life through the development of healthy communities and economic development.
For More Information Contact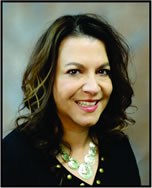 Mardell Dorsa
Assistant to the President
GBC, Elko Campus, Berg Hall
Phone: 775.327.2108
E-mail: mardell.dorsa@gbcnv.edu
Mailing Address
Office of the President
1500 College Parkway
Elko, Nevada 89801
Office Hours
Berg Hall
Monday - Friday
8 a.m. to 5 p.m.
Why Great Basin College
Great Basin College wants to be your choice for higher education. GBC offers associate and baccalaureate level instruction in career and technical education and academic areas. About 4,000 students are enrolled annually online from across the country and on campuses and centers across 86,500 square miles, two time zones, and ten of Nevada's largest counties. We border Arizona, Oregon, Idaho, Utah, and California. We are GBC!