MGM Resorts International College Opportunity Program at Great Basin College
If you have been affected by the recent reductions at MGM Resorts International, please review the MGM COP FAQ 2020-2021 Frequently Asked Questions document.
MGM Resorts and the Nevada System of Higher Education (NSHE) are proud to offer the College Opportunity Program (COP) to employees of MGM Resorts. The COP provides access to online certificate and college degree programs, at no cost to MGM Resorts employees.
Great Basin College is a participating MGM Resorts COP institution, helping MGM Resorts employees take the right steps to achieve their educational goals.
Eligible MGM Resorts employees who meet all program requirements may apply to one (1) of the following online degree programs available at Great Basin College.
Undergraduate Degrees and Certificate Programs:
Log on to My MGM for a complete list of available online degree programs at participating NSHE institutions. View the MGM COP Decision Guide!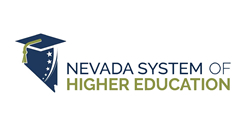 For More Information Contact
Diane T. Wrightman
GBC/MGM Enrollment Representative
Great Basin College
Phone: 775-727-2000
Fax: 775-727-2014
diane.wrightman@gbcnv.edu 
Why Great Basin College
Great Basin College wants to be your choice for higher education. GBC offers associate and baccalaureate level instruction in career and technical education and academic areas. About 4,000 students are enrolled annually online from across the country and on campuses and centers across 86,500 square miles, two time zones, and ten of Nevada's largest counties. We border Arizona, Oregon, Idaho, Utah, and California. We are GBC!