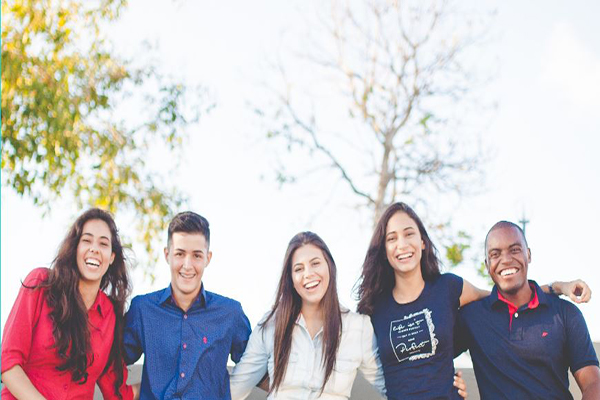 Accessibility Services for Students
It is the policy, practice, and commitment to accessibility of Great Basin College to comply with the Americans with Disabilities Act, Section 504 of the Rehabilitation Act, and state and local requirements regarding students with disabilities. Under these laws, no qualified individual with a disability shall be denied access to or participation in services, programs and activities of Great Basin College. All services are at no cost to students and potential students of Great Basin College.
Register with the DRC
Getting Started
Students interested in receiving accommodations at GBC must self-identify as a person with a disability by completing the DRC student application. If you require assistance to complete this form, please contact the DRC at 775-327-2336 or email gbc-accessibility@gbcnv.edu.
Once your application is submitted, the DRC will be in contact with you through the email or phone number listed on your application. Please allow 7-10 business days for the processing of your application.
Receiving Services
Eligibility
Students with the following conditions are encouraged to register with the DRC:
Students with documented disabilities.
Students who are receiving treatment for a concussion (head trauma).
Students with medical conditions that impact their ability to complete school work.
Students who are pregnant or have other needs related to Title IX.
Students with temporary injuries, i.e. broken bones.
Services Offered
The GBC offers services including, but not limited to, the following:
Classroom Accommodations (Assistance with Note-taking, Lab Assistant)
Testing Accommodations (Extended Time, Reader, Scribe)
Sign Language Interpreter
Accessible Text
Assistive Technology
Documentation Requirements
General criteria
Documentation should include:

the condition and the date the diagnosis was made;
the name, address, and credentials of the qualified professional providing the documentation;
the current functional impact of the documented condition;
treatments, medications, accommodations, and services currently prescribed or in use; and
the expected progression or stability of the disability over time.
It is GBC's goal to ensure that the burden of providing documentation of a disability not be unnecessarily burdensome or unnecessarily discourage individuals with disabilities from establishing the need for a reasonable accommodation. Students unable to provide the documentation as specified are encouraged to contact the DRC to arrange for an individual review.
Documents and Forms
Schedule an Exam
Students with testing accommodations should contact the DRC to schedule an appointment no less than five business days in advance of the exam to ensure provision of accommodations.
To schedule an exam, students should email Arysta Sweat, Student Disability Services Coordinator at arysta.sweat@gbcnv.edu and include the following information regarding the exam:
Student's Name
Course subject, number, and section
Instructor
Date or possible dates to take the exam
Type of exam (online through Canvas, essay on computer, etc.).
Note: Accommodations that are built into the test or are provided by the nature of the exam do not need to be scheduled through the DRC. For example, if a student's extended time is added to an online exam by the instructor and a separate setting accommodation is already satisfied because the student can take the exam from home, the student does not need to schedule the exam through the DRC.
For More Information Contact
Arysta Sweat
Student Disability Services Coordinator
E-mail: arysta.sweat@gbcnv.edu
Phone: 775.327.2336
Why Great Basin College
Great Basin College wants to be your choice for higher education. GBC offers associate and baccalaureate level instruction in career and technical education and academic areas. About 4,000 students are enrolled annually online from across the country and on campuses and centers across 86,500 square miles, two time zones, and ten of Nevada's largest counties. We border Arizona, Oregon, Idaho, Utah, and California. We are GBC!