GBC and Diversity
Great Basin College Diversity Statement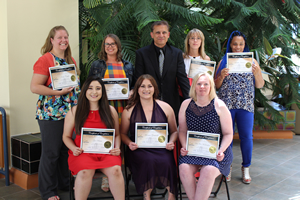 For GBC, diversity and inclusion means the intentional practice of understanding differences, identifying the processes that lead to inequities within our society, developing strategies that lead to equity and inclusion, and fostering an environment that promotes mutual respect for all members of this learning community.
Welcome to GBC!
Events
DEAI - Intentionality and Action in the Classroom with Dr. Donald Easton-Brooks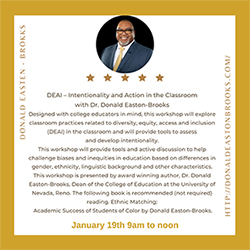 Designed with college educators in mind, this workshop will explore classroom practices related to diversity, equity, access and inclusion (DEAI) in the classroom and will provide tools to assess and develop intentionality.
January 19th 9am to noon
This workshop will provide tools and active discussion to help challenge biases and inequities in education based on differences in gender, ethnicity, linguistic background and other characteristics. This workshop is presented by award winning author, DR. Donald Easton-Brooks, Dean of the College of Education at the University of Nevada, Reno. The following book is recommended (not required) reading. Ethnic Matching: Academic Success of Students of Color by Donald Easton-Brooks.
A Racial Reckoning: Navigating with Grace and Excellence
Tuesday March 23
How do we navigate this racial reckoning with grace and excellence?
Our 2021 sessions will feature academics, researchers, business leaders, celebrities, and our Summer Search alumni discussing strategies that they have used in uncomfortable, unsafe environments.
Visit EventBrite for more information.
Higher Education, Equity and Democracy
Wednesday March 24 at 3:30 pm (PDT)
Diversity & Inclusion (D&I) has initiated the Dialogue, Equity and Democracy Series, a succession of panel discussions, guest speakers, workshops and teach-ins this spring. The series continues this month in commemoration of Womxn History Month with a number of activities.

Dr. Barbee Oakes, Chief Diversity Officer, University of Nevada, Las Vegas
Dr. Edith Fernandez, Vice-President of College and Community Engagement, Nevada State College
Yevonne Allen, Program Director, Equity and Inclusion, Truckee Meadows Community College

Who will discuss with our own University Diversity and Inclusion Officer, Dr. Eloisa Gordon-Mora, matters of gender, equity, higher education and democracy.
For additional information on Higher Education, Equity and Democracy, visit Event Brite.
Racism and Race: The Use of Race in Medicine
by UCSF Office of Population Health and Health Equity
4 Event Series: March 24, April 7, April 14 and April TBD
Wed, March 24, 2021 8:00 AM – 12:00 PM PDT
SESSION 1 March 24: Laying the Foundation - an opening session with keynote talks and a group discussion that consider the use of race in medicine with respect to its historical context and current applications, including considerations related to the evolving science of genetics and the impact of racism on health outcomes.
Visit Event Brite for information on Racism and Race: The Use of Race in Medicine.
GBC Statement on Recent DACA and LGBTQ Court Decisions
Dear Students, Faculty & Staff,
I am writing to you today to share important news about two long awaited Supreme Court decisions that came out recently. On Thursday, June 18, the court ruled against efforts to end the Deferred Action for Childhood Arrivals (DACA) program. Their decision keeps the DACA program alive and protects our DACA students.
The other important Supreme Court decision came out earlier in the week ensures our LGBTQ community has protection from workplace discrimination across the nation. GBC stands proudly with our LGBTQ students and employees and supports the court's decision.
GBC is a supporter of equity and inclusion for everyone. We also welcome a learning environment that allows our DACA students and our LGBTQ community to succeed without insecurity and concern weighing over them.
Even with these Supreme Court victories, there is still much work ahead. Thank you to all those who are making a commitment to equity and inclusive excellence, through access to high quality learning opportunities, and ensuring our students of diverse backgrounds are empowered to achieve their goals.
Sincerely,
Jake Rivera
Vice President for Student and Academic Affairs
Concerned About DACA?
For students having concerns about DACA, please contact Jake Rivera.
Jake Rivera
Vice President for Student and Academic Affairs
E-mail: jake.hinton-rivera@gbcnv.edu
Phone: (775) 753-2282
Great Basin College DACA and undocumented students are encouraged to visit the Student Financial Services office in Berg Hall on the Elko campus to determine eligibility for student aid. Immigration status is not collected as part of this process. The Student Financial Services office phone number is 775-753-2289.
Sources of information regarding the rescission of DACA:
Diversity Events
Check our page frequently for upcoming diversity events!
Diversity Resources and Data
Please view our diversity resources: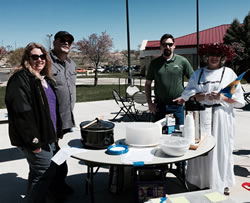 For More Information Contact
Jake Rivera
Vice President for Student Affairs
Great Basin College
jake.hinton-rivera@gbcnv.edu
Why Great Basin College
Great Basin College wants to be your choice for higher education. GBC offers associate and baccalaureate level instruction in career and technical education and academic areas. About 4,000 students are enrolled annually online from across the country and on campuses and centers across 86,500 square miles, two time zones, and ten of Nevada's largest counties. We border Arizona, Oregon, Idaho, Utah, and California. We are GBC!