About the Program
The Associate of Arts in Early Childhood Education is designed for students who are planning to enter the early childhood education field as either a teacher or preschool facilities director.

If you are considering moving on to a bachelorís degree in education, please meet with an adviser immediately to determine the requirements that will fulfill your emphasis areas and targeted degree. Your adviser can also make you aware of the application requirements to the education program. Additional information regarding state licensure requirements can be obtained from the Nevada Department of Education.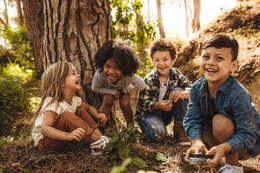 *PDF files require the Adobe Reader for your browser, available free from Adobe.