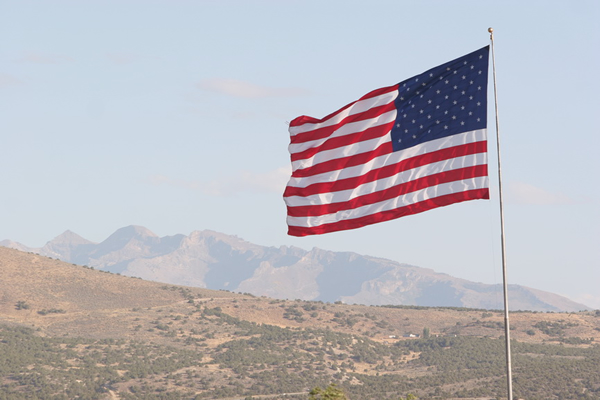 Getting Started
Steps
Order Transcripts/Submit Military Records

Order Transcripts from ALL previous institutions attended.
Request a copy of your DD-214 - Member 4. Please go to this website, if you need assistance.

Placement Testing

Complete this step if you have not taken any Math and/or English class for college credits.
Call 775-327-2247 to schedule an appointment.

Set up an Advisement Appointment. Call 775-327-2068.
After enrolling in classes, submit the SCO Semester Enrollment Form. This form must be submitted every semester you elect to use benefits.
---
Summary (Checklist) of Requirements/Documents Needed
Download Checklist to print for reference.
Apply for VA Educational Benefits
Provide copy of Certificate of Eligibility (COE) to Veterans Resource Center
Complete admission application to Great Basin College
Copy of DD-214 - Member 4
Military Transcripts
Math/English Placement Test Scores (if applicable)
Request 'Official Transcripts' from other colleges/universities (if applicable)
SCO Semester Enrollment Form (to be submitted every semester when using VA educational benefits.
---
Other Things to Consider
Should you sign up with every scholarship service? Which ones are the best? What are the benefits of each? They'll tell you.

Student Financial Aid Search Engine: Find & Apply For Financial Aid to Pay for College

Condensed Courses

Classes are certified to the VA by number of credits and start/end dates of each class. If enrolled in "short" classes, the number of credits enrolled in each month maybe different, which affects your pay.

Degree Objective

The Department of Veterans Affairs will only pay for classes that fulfill graduation requirements. It is crucial that you understand the requirements for the degree you have selected.

VA can help you cover the cost of furthering your education and skills through benefit programs that may pay tuition, housing, training, and other costs.

Learn about education programs and compare benefits by school.
---
For More Information Contact
Great Basin College Veterans Resource Center
Great Basin College
1500 College Pkwy
Elko, Nevada 89801
Phone: 775-327-2128
Map: VRC Map
Why Great Basin College
Great Basin College wants to be your choice for higher education. GBC offers associate and baccalaureate level instruction in career and technical education and academic areas. About 4,000 students are enrolled annually online from across the country and on campuses and centers across 86,500 square miles, two time zones, and ten of Nevada's largest counties. We border Arizona, Oregon, Idaho, Utah, and California. We are GBC!