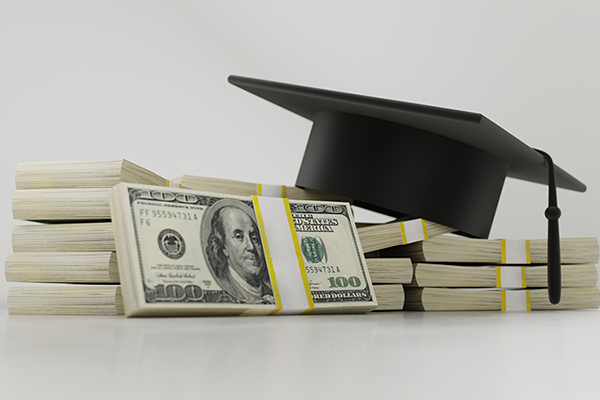 Apply for Federal Direct Student Loans
The Free Application for Federal Student Aid (FAFSA) is the foundation for applying for Federal Direct Student Loans with low interest rates. The interest rate is adjusted every July 1st based on the 91-day T-Bill but will not exceed 8.25%.
In an effort to better educate and provide financial information about your rights and responsibilities as a student loan recipient, Great Basin College is required to have all students complete the Entrance Counseling Session on each loan borrower every academic year.
Upon the completion of the Entrance Counseling and the Master Promissory Note (MPN), GBC will be notified electronically that the student has completed and met the requirements by the Department of Education. Step-by-Step instructions are in the GBC Handbook.
Federal Student Loans are a financial obligation to repay with interest, this decision must be made carefully.
The consequences of not repaying student loans, which can be severe, include the following:
The entire unpaid balance of your loan and any interest you owe becomes immediately due (this is called "acceleration").
The entire unpaid balance of your loan and any interest you owe becomes immediately due (this is called "acceleration").
You can no longer receive deferment or forbearance, and you lose eligibility for other benefits, such as the ability to choose a repayment plan.
You will lose eligibility for additional federal student aid.
The default will be reported to credit bureaus, damaging your credit rating and affecting your ability to buy a car or house or to get a credit card.
Your tax refunds and federal benefit payments may be withheld and applied toward repayment of your defaulted loan (this is called "Treasury offset").
Your wages will be garnished. This means your employer may be required to withhold a portion of your pay and send it to your loan holder to repay your defaulted loan.
Your loan holder can take you to court.
You may not be able to purchase or sell assets such as real estate.
You may be charged court costs, collection fees, attorney's fees, and other costs associated with the collection process.
It may take years to reestablish a good credit record.
Your school may withhold your academic transcript until your defaulted student loan is satisfied. The academic transcript is the property of the school, and it is the school's decision - not the U.S. Department of Education's or your loan holder's - whether to release the transcript to you.

Reminder: Student Loans do not go away until you repay!
Apply Here
Frequently Asked Questions
For More Information Contact
Student Financial Services Office
GBC - Berg Hall
Phone: 775.327.2095
Email: financial-aid@gbcnv.edu
Why Great Basin College
Great Basin College wants to be your choice for higher education. GBC offers associate and baccalaureate level instruction in career and technical education and academic areas. About 4,000 students are enrolled annually online from across the country and on campuses and centers across 86,500 square miles, two time zones, and ten of Nevada's largest counties. We border Arizona, Oregon, Idaho, Utah, and California. We are GBC!