Wireless and Eduroam
All usage of GBC's wireless Internet access must conform to the Terms and Conditions listed below.
Starting Fall of 2020, GBC users with a 10-digit ID number will need to use eduroam for wireless Internet access. GBC-Event will only be available for user accounts that start with event.
Users connecting to eduroam must use their gbcnv.edu email account and password for access. For students and current staff, this ID can be retrieved by logging into RapidIdentity using your 10 digit ID and password. On theinitial page after logging in (and potentially setting challenge questions), theID is listed in the right-hand column under details as GBC Email. Please note: former staff that are now students must use the student email ID and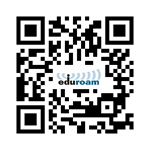 not the one supplied to them as employees.
Users will have to accept the certificate when connecting, or use the link https://cat.eduroam.org/?idp=6501 or the QR code to download the settings.
Certificate for entre.gbcnv.edu:
Country: US
State: Nevada
Organization: Great Basin College
Not Valid Before: 7/8/22, 2:51:09 PM
Not Valid After: 10/7/24, 2:51:09 PM
SHA-256 Fingerprint: 34 d1 b2 32 7c 47 11 4c c1 7c f0 7d 1b 2c 8f f1 13 c4 68 fa e7 1a ea 44 4f 0e 1f 4d 1c 74 5d 13
SHA-1 Fingerprint: 49 b9 b1 d7 ae 76 1e b9 0d 8a 56 07 b1 9c ab 98 0d 41 b9 e5
GBC Wireless Internet Terms of Use
Terms and Conditions
You must read and agree to this entire document to use this or any computer system on campus. By connecting to GBC Wireless or eduroam, you've indicated that you have read and accepted this agreement.
Use of this service is predicated upon agreement with NSHE Computing Resources Policy. A copy of this policy is available for review at: www.scs.nevada.edu/wp-content/uploads/2020/08/nshe_comp_res_policy.pdf or nshe.nevada.edu/leadership-policy/board-of-regents/handbook/board-of-regents-handbook-subchapters/ Title 4, Chapter 1, Section 23 and includes (but is not limited to) the following points:
The computing resources of the Nevada System of Higher Education are the property of the NSHE and are intended for support of the instructional, research, and administrative activities of System institutions and the Chancellor's Office.
Appropriate use of system computing resources means

respecting the rights of other computer users,
protecting the integrity of the physical and software facilities,
complying with all pertinent license and contractual agreements, and
obeying all NSHE regulations and state and federal laws.

Students enrolled in kindergarten through twelfth grades using NSHE computing facilities and networks for K-12 classes and activities must abide by school district and NSHE policies.
Violations of this policy may result in the loss of computing privileges.
Users of NSHE computing resources are responsible for the legality of their software at all times.
NSHE employees shall not use the NSHE computer resources to benefit their personal or financial interest.
Any user who intentionally or negligently damages NSHE computing resources shall be held responsible for the resultant expense.
A NSHE account given to students, faculty, and staff is for the use only of the person to whom it is given.
You should be aware that the NSHE agreement with the provider for Internet access prohibits:
attempted unauthorized access or destruction of any customers' information;
knowingly engaging in any activities that will cause a denial-of-service to any customers; and
using products and services to interfere with the use of the network by other customers or authorized users, or in violation of the law or in aid of any unlawful act.
If you have any questions regarding the contents of this message contact the GBC Helpdesk at 775-327-2170.
Open Wireless Disclaimer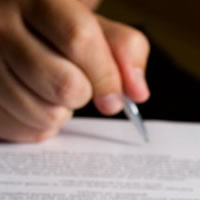 Great Basin College (GBC) provides free wireless Internet hotspots in various locations across the Elko campus and our campuses in Battle Mountain, Winnemucca, Ely, and Pahrump.
Wi-Fi lets you access the Internet without cables or wires. With a wireless networking card in your privately owned laptop, PDA, or any Wi-Fi enabled device, you can go online from various locations inside our campuses.
As the configuration of each manufacturer's device is unique, please refer to your documentation for connection instructions. GBC staff cannot be responsible for assisting you in making changes to your devices.
Security Warning and Disclaimer
Warning
This free service is an open network provided for your convenience and its use is at your own risk. It is NOT INHERENTLY SECURE. The providers and GBC cannot and do not guarantee the privacy of your data and communication while using this service.
There are potentially serious issues with any computer connected to the Internet without the appropriate security protection, ranging from viruses, worms and other programs that can damage the user's computer, to attacks on the computer by unauthorized or unwanted third parties. By using this service, you acknowledge and knowingly accept these potentially serious risks of accessing the Internet over an unsecured network. It is recommended that users take steps to protect their own computer system, such as installing current anti-virus software and maintaining appropriate firewall protection on their computer devices. For further information on how to protect your computer devices while using this open network, consult a security professional.
By using this service, you acknowledge and agree that YOU DO SO SOLELY AT YOUR OWN RISK.
Also, by using the service, you agree to all terms set forth in the following Disclaimer.
Disclaimer

Service provided AS IS. This service provides access to the Internet on an as is basis with all the risks inherent in such access. The providers of the service and GBC make no warranty that the service, or that any information, software, or other material accessible on the service, is free of viruses, worms, Trojan horses or other harmful components. By connecting, the user acknowledges and accepts the risks associated with public access to the Internet and public use of an unsecured wireless network.
Service provided AS AVAILABLE. The service is provided on an as available basis without warranties of any kind, either expressed or implied, that the service will be uninterrupted or error-free, including but not limited to vagaries of weather, disruption of service, acts of God, warranties of title, no infringement, NOR IMPLIED WARRANTIES OF MERCHANTABILITY OR FITNESS FOR A PARTICULAR PURPOSE. No advice or information given by the GBC, providers, affiliates, or contractors of the service or their respective employees shall create such a warranty.
Indemnity. User agrees to indemnify and hold harmless the providers of the service, including affiliates, agents, and contractors thereof, from any claim, liability, loss, damage, cost, or expense (including without limitation reasonable attorney's fees) that result in any way from the user's use of, or inability to use, the service, or to access the Internet or any part thereof, or user's reliance on or use of information, services or merchandise provided on or through the service and/or any materials downloaded or uploaded through the service, or that result from mistakes, omissions, interruptions, deletion of files, errors, defects, delays in operation, or transmission , or any failure of performance, any actions taken by you in connection with your use of the service, or any violation of any third party's rights or a violation of law or regulation.
For More Information Contact
Technology Help Desk
Phone: 775-327-2170
E-mail: helpdesk@gbcnv.edu

Why Great Basin College
Great Basin College wants to be your choice for higher education. GBC offers associate and baccalaureate level instruction in career and technical education and academic areas. About 4,000 students are enrolled annually online from across the country and on campuses and centers across 86,500 square miles, two time zones, and ten of Nevada's largest counties. We border Arizona, Oregon, Idaho, Utah, and California. We are GBC!