Welcome to Great Basin College!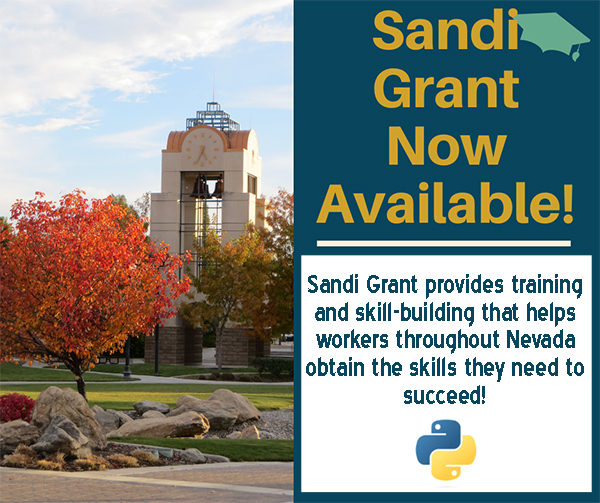 Project Sandi Grant is now here at Great Basin College! The Sandi Grant can be used at all GBC Locations including online eligible classes for Summer and Fall 2022 semesters. For more information or to view a list of eligible classes and eligibility requirements, please visit our Sandi Grant Homepage. You can also fill out an application and immediately submit for review.
Your Future Begins Today at GBC!
Great Basin College values you! Valuing what we have in common and our differences means we will foster a college climate of mutual trust, tolerance, informed discourse and always seek to promote GBC as a "safe space" to explore new ideas and perspectives with opportunities for you to grow, learn and be successful in a friendly, supportive campus environment.
GBC enriches people's lives by providing student-centered, post-secondary education to rural Nevada. GBC students enjoy outstanding academic programs, smaller class sizes, and excellent faculty who really care about our students. Welcome to Great Basin College!