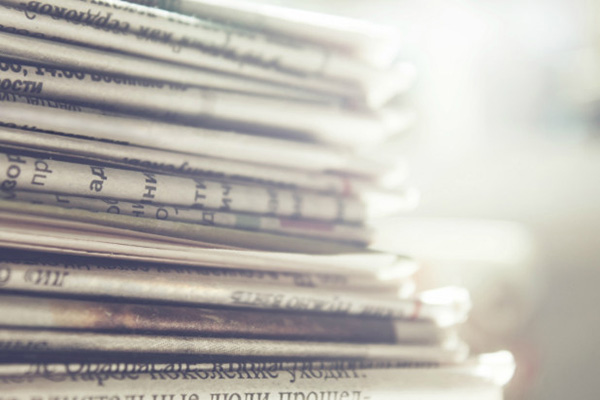 GBC Celebrates Students with Spring 2023 Dean's List
A total of 330 students at Great Basin College are being honored for their high academic achievement during the Spring 2023 semester with the release of the Dean's List. Great Basin College acknowledges students with a 3.5 - 4.0 grade point average and confirmed enrollment in 12 or more credits for courses they took in the Spring 2023 semester.
Congratulations to all and the great success of your hard work!
The 2023 Spring Semester Dean's list recipients are;
Matilda Abbey, Keith Abplanalp, Ellen Aker, Alejandra Albizo, Kady Allen, Marisa Almoradie, Henry Altamirano, Ali Ames, Rebecca Anderson, Trey Andrews, Raeanne Anespavao, Zane Ard, Rogaciano Arellano, Katie Ashley, Eric Azcue, Kaylee Baisley, Janice Barnesskinner, Kaylene Bauman, Wyatt Baumeister, Joshua Beach, Abigale Beach, Rachel Behreandt, Kimberly Benavidez, Ronald Bennett, Jaycee Bernal, Leah Bernikow, Laci Birdsong, Anna Bonk, Madelynn Boruchowitz, Heather Bowen, Taylor Bowser, Rebekah Boyd, Rachel Bradley, Hailey Bragdon, Zara Brenner, Tiffini Brock, Brittany Broderick, Allysa Brooks, Kaitlin Brown, Michele Bunn, Ronan Butt, Tristin Cann, Celina Capone, Patricia Cappa, Yadira Carlos, Ryker Carter, Jacqueline Carver, Jose Casashuerta, Chance Cawelti, Freddy Cervantes, Chayapon Chalermsermsri, Daniel Clasen, Alexis Clifton, Allanah Coen, Krystal Coleman, Stephanie Contreras, Jessica Cooley, Anthony Cooney, Kelcey Cooper, Jacqueline Copolillo, Amina Corey, Joseph Cossman, Leslie Cottrell, Jennifer Covarrubiasenriquez, Jacqueline Covarrubiasenriquez, Kody Craig, Charles Crane, Kayla Cratty, Kennedy Crawford, Sarah Crews, Barbara Csarman, Tyler Cundick, Ian Dangallo, Stevie Davis, Bayek Davis, Patrick Davlin, Richard Delbridge, Anthony Ditmars, Charles Dodds, Destiney Duff, Ryan Duran, Tytus Dwelley, Sydney Ellis, Austin Elton, Benjamin Espinoza, Richard Evans, Tanya Fentress, Sterling Ferguson, Augastina Fernandez, Dustin Filippe, Timothy Flanagan, Anahy Flores, Melissa Fonder, Byron Fore, Amanda Franklin, Jose Garciasanchez, Marisa Gartiez, Cristina George, Joseph Gildone, Rebca Girma, Jacob Givant, Anai Gonzalez, Hannah Gonzalez, Vanessa Gonzalez, Gabriel Gonzalezgarcia, Jose Goyeneche, Alisha Greener, Hanna Hackney, Jean Hamilton, Shayla Harmonhanson, Andrew Harris, Rebekah Hatch, Carly Heck, Jerica Heinzig, Kirenza Hendrix, Joel Herman, Brett Herman, Brieanne Hill, Hailey Hinkle, Caleb Horner, Jose Huante, Rachel Hutsell, Nathaniel Hymas, Katrina Iles, Savannah Isbel, Alexandra Jacobo, Fatima Jamil, Kenleigh Jensen, Garrett Jensen, Candice Jimenez, Wesley Jones, Logan Jones, Justin Jordan, Bransen Jorgensen, Dominic Juranty, Kaitlyn Kadrmas, Reece Kalkoske, Macey Katzenmeyer, Mia Kemmler, Addy Kerner, Robert Kester, Austin Kindig, Katrina King, Britney Kingston, Kammy Kinkade, Denielle Kirkman, Mason Klave, Aundrea Kojis, Gabrielle Kullmann, Lydia Kunz, Brandon Landeros, Jessica Larsen, Shaylee Lattin, Jordynn Lattin, Alyssa Laughon, Austin Lawver, Amberlia Lefeber, Kason Lesbo, Garrett Lindley, Vanessa Lira, Mariah Loeppky, Georgina Loera, Pedro Lopez, Luis Lopez, Agustin Lopez, Joshua Loughry, Gabriel Lozano, Julianna Lozano, Xavier Lyke, Catalina Macklin, Angel Magana, Kylie Martin, Tonya Martin, Richard Martino, Ashlee Mason, Larry Maynard, Jacquelyn Mccarroll, Cory Mccullough, Destiny Mckee, Lycia Mckinney, Kyndahl Mcleish, Kadance Mcmahon, Brandee Mcrae, Maddison Mead, Kevin Meade, Jessica Means, Jacob Means, Matthew Means, Alberto Medina, Christine Mehring, Sophie Melcher, Robert Mendez, Juan Mendozadelatorre, Molly Meyer, Jordan Milam, Allyson Miller, Sandra Miller, Andrea Miller, Emme Miller, Josh Montoya, Beshoy Morkos, Mikaela Morrison, Alexander Morrissey, Caleb Mortenson, Zachary Muller, Danielle Mullins, Marissa Munger, Macy Munroe, Terra Naaktgeboren, Hunter Natoli, Jadaya Neisess, Desmond Njafuh, Lindy Norcutt, Devin Odoms, Talisa Odoms, Philycia Oliver, Lucia Orozcourena, Jessica Ortizresendiz, Molly Otto, Ciana Parker, Logan Parker, Paije Parker, Lucas Peavey, Michael Pell, Dakota Pell, Sean Pena, Karla Perez, Hayden Petrie, Brittany Pimental, Madison Pittman, Kristopher Pontillo, Cole Pope, Bailey Powell, Lilia Prado, Kaitlyn Pratt, Keegan Quintana, Angel Quintana, Cynthia Quintero, Miranda Rainville, Mitchell Rampelburg, Braeden Ramsey, Paul Revell, Doris Reynoso, Alex Rieger, Seth Robinson, Tera Robison, Edgar Robles, Arturo Robles, Amber Rogers, Vanessa Rosales, Emma Rosario, Alexander Ruiz, Bertha Ruizvieyra, Faith Rutterhawthorne, Alfredo Salazarantunes, Edgar Sanchez, Janette Sanchezveliz, Lindsay Sandoval, Jennifer Sattelberg, Skye Schafer, Christopher Schneider, John Schweble, Joseph Sciallo, Whitney Shaw, Christian Sheen, Colby Silva, Danielle Simms, Harmol Singh, Felicia Skvarna, Kaiden Slaybaugh, Tapatha Smith, Shanae Smith, Gabriel Soriano, Nicole Southern, Meadow Stahl, Zachary Stamp, William Stange, Jazmine Staples, Gage Steilman, Trapper Steilman, Kaden Straily, Angelicia Strickland, Marc Studer, Aundrea Sullivan, Jacob Sumpter, Kaylee Talamantes, Amy Tamanaha, Jordan Tanner, Caleb Tapia, Arlene Taylor, Alex Tewell, Peter Theodoropoulos, Trinity Thomas, Tsiannia Thompson, Alyssa Thorn, Caleb Thrasher, Lacey Tom, Erica Torres, Luis Tovar, Casey Trindle, Mariaalexa Uribe, Ashley Valadez, Osman Valientedavila, Cara Vanfossen, Rafik Vartanpour, Brian Velasco, Estefania Villalobosgamino, Nafanua Vinson, Stephanie Vogel, Rebekah Volker, Austin Wadsworth, Libbie Walker, Emma Walker, Shawnee Waltershaas, Delaynee Walz, Katie Ward, Chacobe Warren, Deven Webb, Ciara Whimple, Madison Whimple, Jerry White, Lyle Whitten, Anne Willems, Karen Williams, Amber Wilson, Sydney Withers, Sarah Wolfe, Carrillo Yasmine, Shaylynn Yaunick, and Mikayla Young.
Great Basin College, "The Gold Standard in the Silver State", celebrates students while offering associate and bachelor's degrees in academic, career, and technical education areas. GBC serves students enrolled online from across the country and on campuses and centers across 86,500 square miles, two time zones, and ten of Nevada's largest counties. Branch campuses also serve the communities of Battle Mountain, Ely, Pahrump, and Winnemucca. Satellite centers are located in nearly 20 communities across rural Nevada. We border Arizona, Oregon, Idaho, Utah, and California.
For More Information Contact
Great Basin College
1500 College Parkway
Elko, Nevada 89801
Why Great Basin College
Great Basin College wants to be your choice for higher education. GBC offers associate and baccalaureate level instruction in career and technical education and academic areas. About 4,000 students are enrolled annually online from across the country and on campuses and centers across 86,500 square miles, two time zones, and ten of Nevada's largest counties. We border Arizona, Oregon, Idaho, Utah, and California. We are GBC!