Branding Colors
Color is an essential part of brand identity - especially at Great Basin College, because what would we do without our sage green? That's why we've created an official brand color palette comprised of base and secondary colors for you to pull from when creating work to help support the GBC brand.
Base Colors
Great Basin College takes pride in our base colors: sage and forest green. These colors should be featured on all materials created for the college. You may also use the secondary palette, that we have created to complement our base colors, to give marketing materials a unique identity within the Great Basin College brand.
Why the Greens?
From the very beginning of our conception, Great Basin College has used different variations of green as our colors, and that's not by chance. Green is commonly associated with different stages of growth, from youth and inexperience to wealth and abundance. We understand the importance of all stages and keep them in mind while providing students and faculty the required resources to continue to extend their horizons.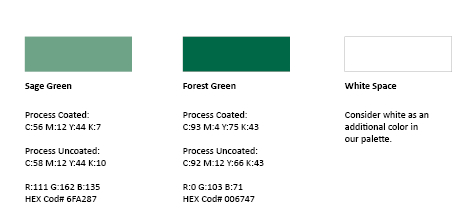 Secondary Colors
While the base colors will make up the majority of color used in materials produced for the college, we understand an expanded selection of color is needed. The secondary color palette should only be used to support the base colors. For publications that are more in-depth, these accent colors may help communicate the content more clearly.
All colors provided have been translated for consistency across multiple mediums.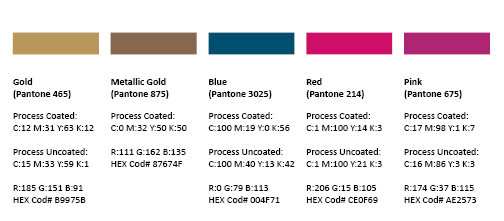 For More Information Contact
Great Basin College
1500 College Parkway
Elko, Nevada 89801
Phone: 775.327.2149
E-mail: communications@gbcnv.edu
Why Great Basin College
Great Basin College wants to be your choice for higher education. GBC offers associate and baccalaureate level instruction in career and technical education and academic areas. About 4,000 students are enrolled annually online from across the country and on campuses and centers across 86,500 square miles, two time zones, and ten of Nevada's largest counties. We border Arizona, Oregon, Idaho, Utah, and California. We are GBC!