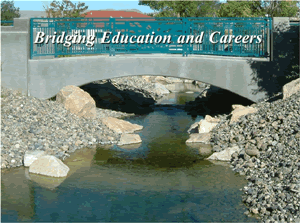 The mission of Great Basin College's Advising and Career Center is to provide assistance to students, alumni, faculty, staff, and the community in developing, implementing, and evaluating career/life plans. Career development is the theme that runs through all the services provided by the Career Center: academic advising, career/personal assessments, academic/career exploration and placement services. Providing a positive process with emphasis on self-discovery and reflection helps to support and develop students' abilities to create personal satisfaction and fulfillment on their career paths.
Career & Academic Advising
Advisers assist students in planning academic programs and exploring vocational and career options as well as in preparing to transfer from GBC to other institutions.
Career Resource Center
GBC provides a broad array of resources and assessment tools to assist students in career and academic pursuits.
Student Employment Services
In addition to maintaining an up-to-date online database of jobs for students and graduates, the Center also provides assistance in preparing resumes, cover letters, and faxes.
Our Motto
By understanding yourself better, you will be happier and more effective ... and not just at work but also in life.

Admissions Advising & Career Center
Berg Hall (see map)
Hours: 8 am to 5 pm
775-753-2180