WELCOME:
Welcome to the Great Basin Indian Archives presented by Great Basin College in partnership with Barrick North America and the University of Utah.
Our Mission...
The Great Basin Indian Archives will endeavor to provide students and researchers with easy access to primary and digital information that chronicle the history and heritage of the Great Basin Indian peoples.
Our Plan...
Provide important information for students, educators and researchers to access readily on site about the Great Basin Tribes, Western Shoshone, Paiute and Washoe. A collection of Oral Histories of elders sharing their culture and customs of the above listed Tribes. Some of the elders speak in their native language in describing or sharing their stories. These tribes aboriginal territory covers the states of California, Nevada, Utah, Idaho, Oregon and Wyoming. A collection of songs sung in the native languages about ceremonial and cultural activities, including hand game songs.
The intent for the GBIA program is to exist on the GBC website and to provide a "virtual linking archives" for easy accessibility to the General Public as well. Links in other states and countries will be developed through student and community work.
FEATURED:
In this month's featured content...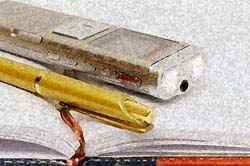 New Oral History Transcripts Added...
We have recently added more Oral History Transcripts to our collection in PDF format. Please review our collection of these amazing documents by visiting our Oral History Transcripts, Document Collection page!