Out-of-State Online Students
Out-of-State Students Interested in Online Courses and Degrees from Great Basin College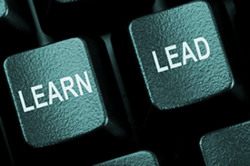 Colleges and universities are required to be authorized to offer online degree programs in states other than their own. At this time, Great Basin College is authorized to deliver classes or programs through distance education to students in all states.
If you have recently moved and the address information we have for you is not current, please update your mailing address through the "My GBC" link on the GBC homepage, or by submitting a Student Information Change Form to the GBC Admissions and Records Office.
If you have any questions, please feel free to contact us at 775-753-2102 or e-mail admissions@gbcnv.edu.
For information on the federal regulations restricting the dissemination of distance education across state boundaries, Federal regulations by the U.S. Department of Education are found at the following URL:
http://www.gpo.gov/fdsys/pkg/CFR-2012-title34-vol3/xml/CFR-2012-title34-vol3-sec600-9.xml
In addition, state regulations found within the Department of Education of each state define individual state restrictions and conditions.
For More Information Contact
Pat Phillips
Administrative Assistant IV, Curriculum Development
Great Basin College 
1500 College Parkway, HTC 115 
Elko, Nevada (USA) 89801 
Phone: 775-753-3511
E-mail: pat.phillips@gbcnv.edu
Why Great Basin College
Great Basin College wants to be your choice for higher education. GBC offers associate and baccalaureate level instruction in career and technical education and academic areas. About 3,800 students are enrolled online from across the country and on campuses and centers across 86,500 square miles, two time zones, and ten of Nevada's largest counties. We border Arizona, Oregon, Idaho, Utah, and California. We are GBC!