Welcome to Great Basin College!
Nevada high school seniors graduating in 2019 may apply for the Nevada Promise Scholarship at Great Basin College beginning August 1. Click here to apply!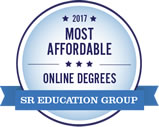 Great Basin College enriches people's lives by providing student-oriented, post-secondary education to rural Nevada!
As you prepare for your future, we welcome you to meet with our faculty and staff to discuss your own educational goals and how GBC can assist you in reaching your goals!
The main campus in Elko, Nevada is a comprehensive residential college. Branch campuses are located in Battle Mountain, Ely, Pahrump, and Winnemucca. There are satellite facilities in over a dozen communities across northern Nevada.
Your Degree, Your Way!
Great Basin College is a pioneer in distance education as well as online education delivery, now offering 30 certificate and degree programs that are available completely online.
Courses are taught in traditional classroom settings, through distance delivery using high-tech interactive video technology and web-based learning platforms.
There are over 3800 students attending GBC, the vast majority of which would recommend GBC to a friend or relative. Since its founding in 1967, the college has awarded more than 5500 degrees and certificates. This past year, 432 certificates and degrees were awarded as well as scores of Recognitions of Achievement.