Announcements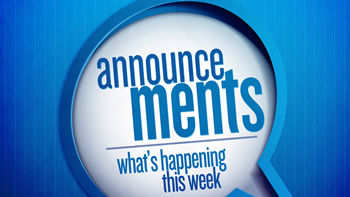 All document links open/download Adobe PDF files.
CTE and MTC Scholarship Open House January 23
The GBC Career and Technical Education Department will host an open house and informational night January 23 from 7-9 p.m.
The live open house will be held at the GBC Elko Campus in Diekhans Center for Industrial Technology room 203.
Attend via interactive video: GBC Battle Mountain Center Room 4, GBC Ely Center Room 108, GBC Pahrump Valley Center Room 120, and GBC Winnemucca Center Room 124. More info: 753-2303.
CALEB CAGE, ARMY VETERAN BOOK SIGNING JAN. 29
Caleb Cage, Army Veteran ( Iraq & Afghanistan Era) and
Author of "Desert Mementos: Stories of Iraq and Nevada"
will give a reading 6-7 p.m. Monday, January 29 in the GBC Theatre.
A book signing will follow. [PDF file*]
3rd Annual Veterans Writing Workshop Jan. 30 and 31
The GBC Veteran Resource Center and Western Folklife Center is pleased to present its 3rd Annual Veterans Writing Workshop, hosted during the National Cowboy Poetry Gathering in Elko. Cowboy poets encourage and show veterans how to write their stories. Featured vets include Vess Quilan, Bill Jones, and other Cowboy Poetry Military writers. This workshop will run 9 a.m. -4 p.m. January 30 and 31 in McMullen Hall, room 220. A free lunch is provided. For more information, contact Jacob Park at 753-2346.
FREE NATIONAL COWBOY POETRY GATHERING PRESENTATIONS FEB. 1
Nephi Craig: Thursday, Feb. 1 at 5:30 p.m. Greenhaw Technical Arts building, room 130
Vince Juaristi: Thursday, Feb. 1 at 1 p.m. Greenhaw Technical Arts building, room 130
Cathy McAdoo: Saturday, February 3 at 1:45 p.m. Elko Convention Center, Lamoille Room [PDF file*]
MESSAGE OF THE MASK ART RECEPTION FEB. 13
The purpose of the display is to honor Veterans
and celebrate connections students have made.
The display can be viewed at the GBC Library January 29-March 2.
A reception will be held Feb. 13 at 4:30 p.m. with refreshments. [PDF file*]
Inner Strength: Portraits of Basque Immigrant Women
The Great Basin College Library will host this photo collection compiled by Peter Oberlindacher Jan. 22- Feb. 28. The 41 black-and-white environmental portraits are accompanied by excerpts of the women's life stories, collected by Basque scholar Begona Pecharroman.
GBC FLIM FESTIVAL FEB. 15-17
ALL SHOWS BEGIN 6p.m.
GBC Theatre
Feb. 15: The Florida Project
Feb. 16: Marshall with culinary sponsor Garibaldis Mexican Restaurant
Feb. 17: The Human Story with culinary sponsor Odehs, Coffee Roasters
Western Folklife Center
Feb. 23: Live and Animated Shorts
Feb. 24: Documentary Shorts


[PDF file*]