About the Program
A totally online program, the Great Basin College RN to BSN is designed for non-traditional RN students with an associate degree who want to continue their education in nursing and still be engaged in practicing their profession. The program is fully approved by the Nevada State Board of Nursing and accredited by the Accreditation Commission for Education in Nursing, Inc., ACEN (formerly National League for Nursing Accrediting Commission, NLNAC), 3343 Peachtree Road NE, Suite 850, Atlanta, GA 30326, 404-975-5000). The program allows you the flexibility to work toward your degree full time or part time and to adapt completion of course assignments to times and locations convenient to your personal and professional lives. Direct practice in a clinical setting is not a requirement in RN to BSN Program.

All the required upper-division nursing core courses are taught on the Great Basin College Web-Campus (Canvas online learning system) and do not require travel to a physical campus. The program integrates the lower- and upper division general education courses required for Great Basin College's Bachelor of Science degree. These courses are also available online. Nursing course theoretical content and clinical application is relevant across all health care settings and nursing roles, including those unique to the needs of rural populations and communities.

Admission to the RN to BSN Program is a separate process from admission to GBC. Enrollment is limited and students are admitted only in the fall semester. Consideration for nursing admission requires a minimum GPA of 3.0 on a 4 point scale in prior college level coursework. In addition to acceptance as a student at Great Basin College (see http://www2.gbcnv.edu/admissions/newapp.html), you must complete a separate RN to BSN Program application and submit transcripts from your associate degree program. Additional materials will be required if accepted into the program. An in-person or telephone advisory meeting with a nursing faculty member is strongly recommended at the time of application and required prior to enrollment in Great Basin College nursing courses. Deadline for applications is July 15. However, enrollment is limited to 25 students, so applications received after the program is full will be placed on a waitlist in the order received.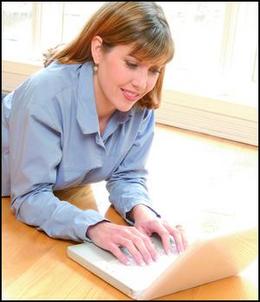 Announcements
Our application period for Fall 2013 is now closed. We admit students only in the fall for this program. Our next application period will open January 1, 2014. We encourage all interested students to call the nursing department at 775-753-2301 to schedule an advisement appointment with a nursing faculty member. They will help guide you through the course schedule so you are fully prepared. Thank you for your interest in the GBC RN to Bachelor of Science Nursing Program. We look forward to talking with you soon!
*PDF files require the Adobe Reader for your browser, available free from Adobe.