About the Program
The Industrial Millwright Technology Program prepares a student for an exciting entry-level career as an industrial mechanic in manufacturing, mining, construction, and the service industry. The student receives technical training in mechanical operations, fluid power, machine tool operation, preventive/ predictive maintenance, electrical theory, welding processes, and industrial heating and cooling.
Upon successful complection of the Industrial Millwright Technology Program the student will possess the skills necessary to be able to diagnose and repair mechanical, electrical, fluid and air handling systems found in most industrial, agricultural, mining, construction, and service industries. A graduate can work in all locations that use machinery to produce a product or service including steel mills, paper mills, mining operations, gravel quarries, universities, schools, textile mills, food processing plants, automotive plants, shipyards, power plants, hospitals, aerospace industry, and
office buildings/complexes.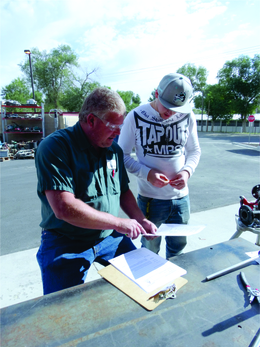 *PDF files require the Adobe Reader for your browser, available free from Adobe.