About the Program
The purpose of GBC's Criminal Justice Program is to assist
students in the understanding of the intersection of biography
and history within social stuctures related to the criminal
justice system, as well as how to be a reflective,proficient
and active agent within these systems.

Graduates of the AAS in Criminal Justice Corrections degreee
program will have the knowledge and skills to:

*Identify and anlayze the major components of the American
criminal justice system.
*Describe and analyze the legal framework within which the
criminal justice system is embedded.
*Critically analyze factors involved in the relationships
among justice system professionals, the clientele of the
justice system, and the public.
*Describe and evaluate the historical factors affecting the
structure of the criminal justice system.
*Understand supervision theories of rehabilitation and
retribution and ther application to offenders.
*Understand and apply state and federal law to corrections
situations.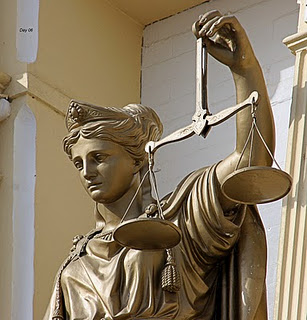 Announcements
Rick Mackey will be offering CRJ 104: "Introduction to Administration of Justice this summer. Join him in this online class which will begin July 10th and end on August 21st. Registration for Summer and Fall 2014 began on April 7th. Many online and interactive classes are available. CRJ 215: Probation and Parole, will be offered for the first time online. See your advisor for details.
*PDF files require the Adobe Reader for your browser, available free from Adobe.