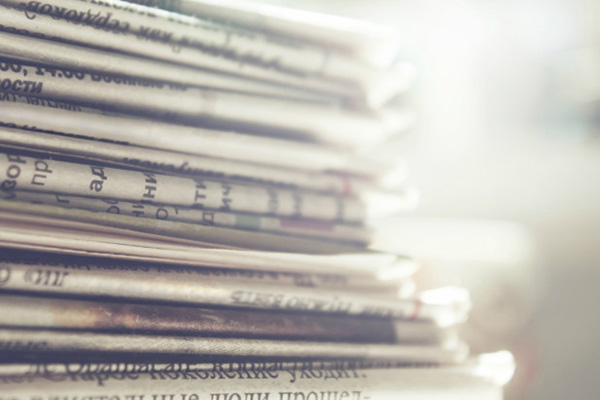 GBC President Dr. Mark Curtis Announces Retirement
Great Basin College President Dr. Mark Curtis announced on Oct. 6, to faculty, staff and Board of Regent's Chair Rick Trachok his plans to retire effective June 30, 2017.
Curtis has worked a 46-year career as a designer, engineer, educator, author and leader.
He began his tenure at GBC on July 1, 2012 after being selected by the GBC Institutional Advisory Committee and the Board of Regents Presidential Search Committee.
Immediately prior to GBC, Curtis served as vice president of Academic and Student Affairs at Alpena Community College in Alpena, Mich.
Curtis was also a tenured full-time professor at Ferris State University, Northern Michigan University and Purdue University.
Not only did his background in academia make Curtis a valuable candidate, but his extended experience in industry also stood out to those who served on the selection committees.
Having received an associate's degree in drafting and design along his own academic path, community college sustenance and growth was a major part of Curtis's vision and now accomplishments.
Vice President of Academic and Student Affairs Lynn Mahlberg remarked how important Curtis's service has been during a memorable period in the college's history.
"In the last 5 years, graduation numbers have nearly doubled, new bachelor's degrees have been added to GBC's offerings, a Veteran Resource Center has been established, and the availability and innovation of GBC's online course and program offerings continue to be commended across the country," said Mahlberg.
Other accomplishments include expanded service to rural Nevada, including the acquisition of 274 acres in Nye County for the Pahrump campus, and most recently, the advancement of discussion towards state college designation.
Curtis has also recently updated his book entitled the Handbook of Dimensional Measurement, now in its 5th Edition, also known as the standard reference work in the field of Metrology.
In retirement, Curtis plans to continue writing, and consulting within academic disciplines of metrology, precision parts manufacturing and leadership.
"Great Basin College is a wonderful institution serving the citizens of rural Nevada in a highly effective and efficient manner," Curtis said. "It has been my distinct honor to serve as its president."
Trachok and Chancellor John V. White will visit the Elko campus in the coming weeks to further discuss the future of GBC.
For More Information Contact
Kayla McCarson
Marketing/Social Media Specialist, Student Services
E-mail: kayla.mccarson@gbcnv.edu 
Phone: (775) 753-2105
Why Great Basin College
Great Basin College wants to be your choice for higher education. GBC offers associate and baccalaureate level instruction in career and technical education and academic areas. About 3,800 students are enrolled online from across the country and on campuses and centers across 86,500 square miles, two time zones, and ten of Nevada's largest counties. We border Arizona, Oregon, Idaho, Utah, and California. We are GBC!