Housing for Single Students
Single students have the choice of dorm living in Griswold Hall or sharing a two or three bedroom apartment with other students.
For costs and payment plan options, please see the Application, available for download here in PDF format (requires the Adobe Reader plugin for your browser, available free from Adobe).
Griswold Hall Dorm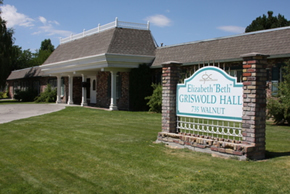 GBC's newest residence hall provides traditional dorm living for students at an affordable price. Features of Griswold Hall include TV and study rooms, parking, a shared food warming area, lawn and gathering areas, a game room, a well-equipped computer lab, and laundromat.
Residence Suites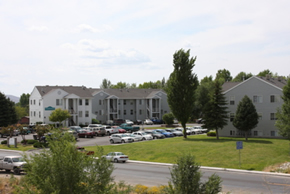 These facilities consist of two- and three-bedroom apartments. Each contains a common living/dining room, kitchen (with full-sized cooking range, oven, refrigerator, and dishwasher), and bathroom. Students share an aparment but have a private room. Students may request their own roommates, provided that all parties are agreeable. Otherwise, the college will assign a roommate based on the information provided on the student housing application.